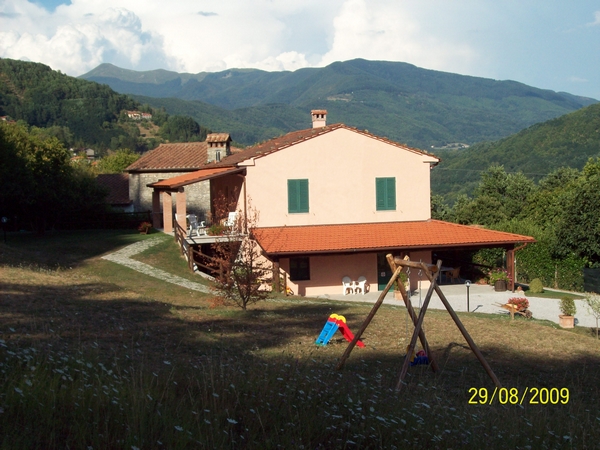 A holiday in privacy and history

Little villa is submersed in twenty thousand square meters of green grassland and woods, and is completely fenced off.
It is situated on the Pistoiese Mountain, in Popiglio – a little village 580 meters above sea level, and is reachable through a private street (350 meters), which is connected directly to the main road (called SS 12 Abetone- Brenner).

The villa is 500 meters from the ancient hamlet and is well equipped with all the comforts. From the villa it is possible to admire a beautiful and panoramic view of the Apennine mountain range. All of this assures a relaxing holiday in close contact with the nature and in absolute privacy.
The villa consists of two separate apartments (ALBA and TRAMONTO): they have hard wood floors, stone fittings, "cotto" brickwork, and furniture inspired by ancient local traditions.

The swimming pool (12x6 meters), which is heated by solar panels, is positioned in a gorgeous and panoramic setting. The pool is 40 meters from the house – to assure to guests all the privacy they need. Welcome gifts with local products will be offered upon arrival.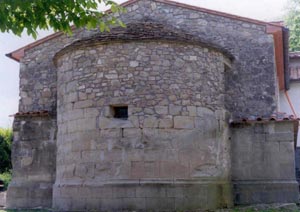 For any further necessities it is possible to contact the owners who live just a few meters away.
Their house dates back 1000 A.D. and rises on the remains of Saint John's Church, who's apse is still intact and beautifully restored giving the environment a magical charm mingled with curiosity and mystery.