Guestbook of our summer



Dear friends (that are for us),
for us to close these two pages that summarize 4 months really fantastic. We must thank you all for having given us a very unique experience because each of you has left an indelible imprint in our memories and we have rejoiced in you to share our little paradise. Sorry for not being able to say whatever we wanted, but the hospitality and friendliness speak the same language.
Thanks to all
( Luciano, Barbara - il rifugio dell'arcobaleno)



...Thank you so much for a fantastic week in your wonderful house with the beautiful view and the great pool...
Jan, Jonas, Frida and Line (Denmark)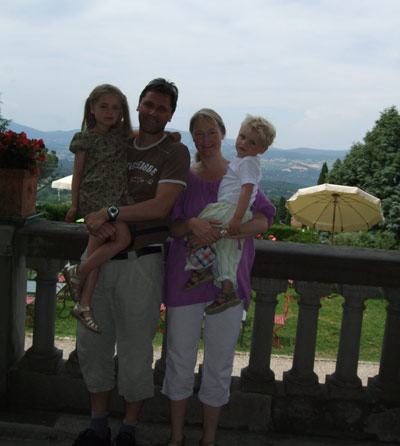 ...One the great moments was when Frederik collected eggs with Luciano!!!...
Cecilie, Frederik, Erik and Lillian (Denmark)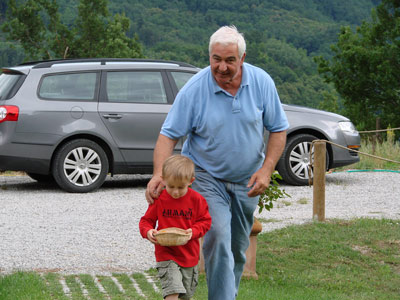 ...Thank you for the most spectacular view, friendly service and a very clean, nice house...
Gitte, Frida, Martha, Ingeborg and Mette (Denmark)

...We love the beautiful surrondings with all the green vegetation around us, and we guess that Luciano has stolen Gyske heart...
Marieke, Michiel and Gyske (Holland)

...Io volontà provare al'italiano. Noi avere esperienza 14 giorni indimenticabile con voi...
Mark, Miranda, Sarah e Sofie (Belgio)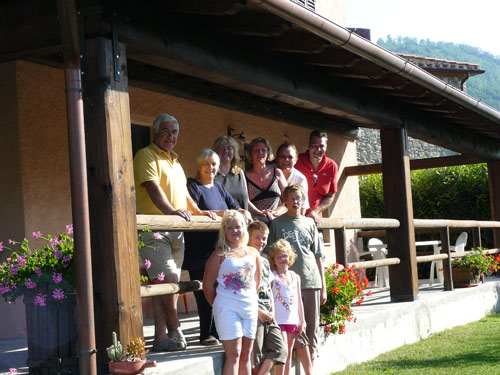 ...We could ask them every thing, but the italian language was a difficult something. All we can say: "We will be back"...
Freddy, Marianne, Jonas and Ilyas (Belgio)

...As I already mentioned to you Barbara this is really a very special place. it is very peaceful and also the whole family had various dreams, in a place called italian paradise...
Renè, Marie Josè, Anicle, Marloes and Floris (Holland)

...It was very nice to return to a place like this after a trip to Firenze, Lucca, Bologna, the sea or any other part-place that we have been to this place is realkly like a "little paradise". It is gorgeous...
Glenn, Angelic, Gwendolyn and Lilly (Holland)

...Thank you for lovely and very warm week in your beautiful house; special thanks for your great hospitality and for a lovely stay in the beautiful TOSCANA...
Kirsten and Henry Sussanne and Johanne (Denmark)